Marketing For One Person Small Business Owners...
You're at THE place for marketing that actually works and gets results for solo small businesses!
If you're like most solos...chances are, you're really GREAT at what you do and you provide fantastic services to your clients. But, if you're like most solo small business owners, you may struggle with marketing your services successfully and attracting as many clients as you want, and need, on a consistent basis month after month, year after year.
If that sounds at all familiar, the GOOD NEWS is your struggle with marketing, ends right here! If you're ready for better results from ALL of your marketing efforts, success starts right here. If you want to build the solo small business of your dreams, you've just found the answer, and your "hammer."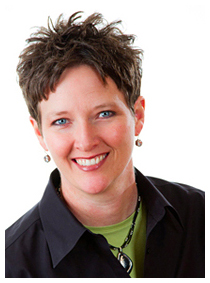 Hi, my name is Jeanna Pool. I've helped thousands of solo small business owners across the USA, Canada, Europe and all around the world attract more clients consistenly, learn how to market their businesses in an authentic and approachable way and grow their income and revenue. And, I can do the same for you.
I work with solos through a wide variety of products, programs, coaching, mentoring and completely done-for-you marketing services (all structured to fit many different budget levels and what you and your business needs at this time). So, if you're ready to grow your business and income, attract more clients consistently and have marketing be easy, fun and successful, then you're at THE place where that will happen!
Here's how to get started...
This is THE place for successful marketing for your solo small business.
You can stand out from the crowd and attract the perfect types of clients that you want. You can get consistent results from all of your marketing efforts. You can have the solo small business you truly want and desire.
Marketing for Solos® WILL work for your business (just like it has for thousands of solos around the world). I'm glad you're here. And I look forward to helping you get where you want to go with your one person small business!



I absolutely recommend Jeanna Pool and her services to you—without reservation and without hesitation. I recommend that you do whatever it takes to hire Jeanna TODAY, before your competition does!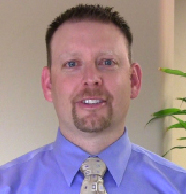 "I can't even begin to describe how incredible Jeanna Pool's work is. You can see her work, read her books, see the results she gets others and come to know and understand she's the expert at marketing and getting clients and patients consistently—and really she is! But, then to actually hire her, and have her do all of the marketing for your business, that gets results and that makes you money—well that will absolutely blow you away! There is simply NO comparison. Jeanna really is in a league, class and planet of her own!
Jeanna Pool is my secret weapon. And she's been my secret weapon since I opened my practice in 2002. Jeanna is the one that does all of the marketing for my practice and her marketing expertise is one of the biggest reasons my practice is as successful as it is today.
From the work that Jeanna does for us, my practice generates 25-35 NEW patients EVERY single month. 80% of our new patients come to our practice from the Internet and all of the other online marketing that Jeanna does for us. I absolutely recommend Jeanna and her services to you—without reservation and without hesitation. I can speak from personal experience, what she does for marketing really works–and works very, very, very well! I've worked with Jeanna for over 10 years now. If she did not produce results, there is no way I would have invested in her help for that amount of time.
Jeanna absolutely knows what she's doing. She is a true expert and authority in marketing that really works and gets results! I know, if you hire her and work with her, the investment will be returned to you multiple times over. My practice and my incredible results are living proof of it! I recommend that you do whatever it takes to hire Jeanna TODAY, before your competition does!"
Dr. Shane Steadman
Chiropractic Neurologist
Denver, Colorado